We love accessories! Unlike tees and dresses, you can wear your favourite accessories day after day! Our shop is currently stocked with some great accessories from Disney, Warner Brothers, Fox, and more! Here are some of our favourite pieces that you can currently get your hands on!
            Our NEW The Simpsons collection brought all sorts of new bags and totes to our shop! This Krusty Burger bag is inspired by the boxes that fast food kids meals arrive in. It's guaranteed to turn heads! Thanks to it's removable strap, it can be worn over the shoulder or as a handbag.
            The Mr. Burns Vampire Tote Bag is a must-have this Halloween season! Shaped like a coffin with a Treehouse of Horrors version of Mr. Burns printed on the front of it, this bag can hold all of your spooky belongings!
            Another to highlight from our The Simpsons collection—why not grab some Lard Lad Donuts merch? It's a must have for every pop culture aficionado! But that's not all! There are more The Simpsons inspired accessories in our shop!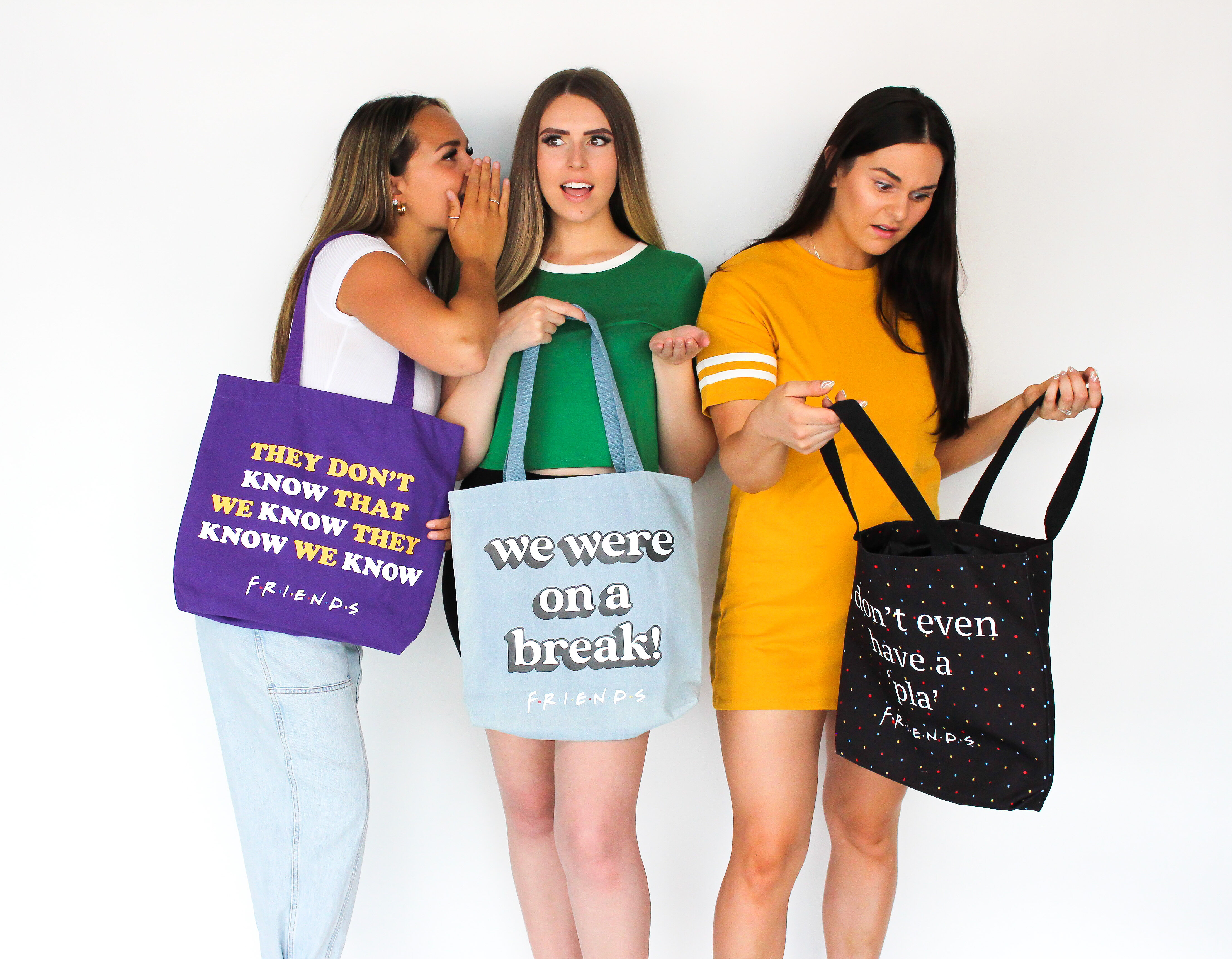 From our NEW Friends collection, we have three tote bags available in our shop! Inspired by classic moments from the shows 10 season history, these bags each feature a memorable quote printed on them, including—"They don't know that we know they know we know.", "We were on a break!", and "I don't even have a 'pla'!" They make great holiday gifts (or gifts for yourself!)
            Looking to really TREAT yourself? Check out our Harry Potter Quizilbash Cauldron Cakes tote! The bright colours and ruffled edging will upgrade your tote bag style, and it's guaranteed to turn some heads!
            Over in our hat department, we have a few pieces that you'll have to add to your Cakeworthy collection! Pride isn't just a day for us, as an LGBTQ2SIP+ owned company—it's year round! For those celebrating with us every day, we have this cute Rainbow Mickey ears hat!
            Make sure to tag @cakeworthystore in all of your posts featuring our products! We're always looking for new people to share!